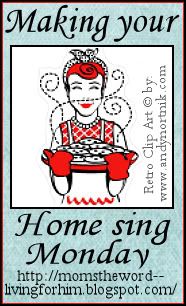 There is something very special about this time of year for my family.
Something very blessed and with a feeling of peace like no other time of the year.
Sure, there is a beautiful and blessed feeling at Christmas time, but that doesn't even come close to how our family feels during the Lenten season, leading up to Easter.
Faith is important in our family.
Whether we got to church or not each Sunday is irrelevant.
We read from the Bible, we live by God's word and God is the center of our family.
During Easter season, my children do not dream of bunnies or chocolate or egg hunts.Instead, we focus on Christ and His sacrifices He made for us.
That is not to say that the kids don't get to go to egg hunts or share in Easter morning chocolate feasts, because they do, but our focus is on our faith,

not on the commercial aspects of the holiday.

I am always asked if the kids mind going to church, reading scriptures,

or watching faith-based films instead of the typical holiday movies and

the truthful answer is "no".

This is what they know and this is what they love.

Just tonight Alex asked me if he would be able to help make

the unleavened bread

for

Holy Thursday this year.

Each year, we have a traditional Seder, complete with homemade unleavened bread

and we always follow our meal by watching the final part of

Jesus of Nazareth together as a family.

(we watch the first parts in the days leading up to Thursday)

The kids really enjoy celebrating such a traditional supper and the fact that we do this on the night in which Christ shared his last meal with His disciples helps them to more fully understand our faith.

And, this, Make My House Sing!
And He took a cup, and when He had given thanks He said, "Take this, and divide it among yourselves. For I tell you that from now on I will not drink of the fruit of the vine until the kingdom of God comes." And He took bread, and when He had given thanks, He broke it and gave it to them, saying, "This is my body, which is given for you. Do this in remembrance of me." And likewise the cup after they had eaten, saying, "This cup that is poured out for you is the new covenant in my blood." ~ Luke 22:17-20
To see who else plays along each week, head to Living for Him