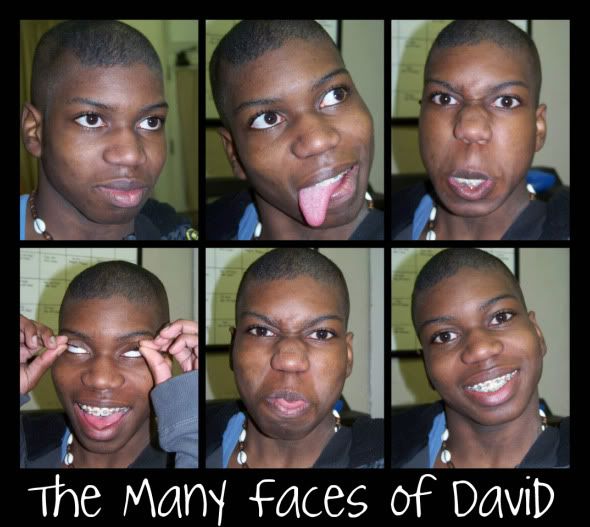 It's only fitting to start with my very first baby… David.
I have said it before about David, in Our Family Story, that it was love at first sight, from the very first second those dark brown eyes looked into mine, I was in love.
He was always such a sweet and sensitive little boy, honestly, one of the easiest going toddlers you'd ever meet. He was always quick with a smile and there was never a shortage of hugs.
And, 16 years later, he's still the same sweet boy young man. (it kind-of kills me to say my son is a "young man"…waaaaaaa!) He's still super friendly, with a wide smile to greet almost everyone and still as cuddly as ever.
He's a dreamer and a romantic and this makes him very popular with the ladies. He's not afraid to be tender and show his feelings and this makes him popular with me 🙂
David dreams of being an artist and is very talented and full of pride when he shows you his artwork. He also talks of one day having a wife and family and has already picked out his two favorite baby names (something tells me I am going to have a lot of grandchildren). I'm pretty sure he'd be content in life with just being surrounded by people he loves, a paint brush in hand, and a roof over his head. He's pretty easy to please.
Now, don't get me wrong.
David IS a teenager, after all. He's not perfect and our days are not perfect. He has the normal hormonal "tantrums" that make me count down the days until he moves out. He has a short fuse and will often argue for no reason, especially with his sister, Gabi, and can be finicky and picky and sleeps way too much. He spends WAY too much time playing video games and listens to music I don't really like, but if that's the worst thing I deal with from David, I've got it pretty good 🙂
David makes me proud every single day.
Every day.
I am so thankful for the day I first laid my eyes on his 🙂
If you would like to share why you are thankful today, please visit Lynn & Laurie and Elyse at Following Him