I hate when my kids get sick. All moms do, right?
It's stressful and sad and makes me feel helpless.
This past week, Emma woke up coughing and with a yucky snotty nose. We had gone home to NJ for a funeral, so thankfully I was able to get an appointment at our pediatrician there. I also took Keith with me because he seemed a little "stuffy".
Of course, we got the the doctor's office and they both seemed just fine and dandy and I was thinking maybe, just maybe, I was wasting my time….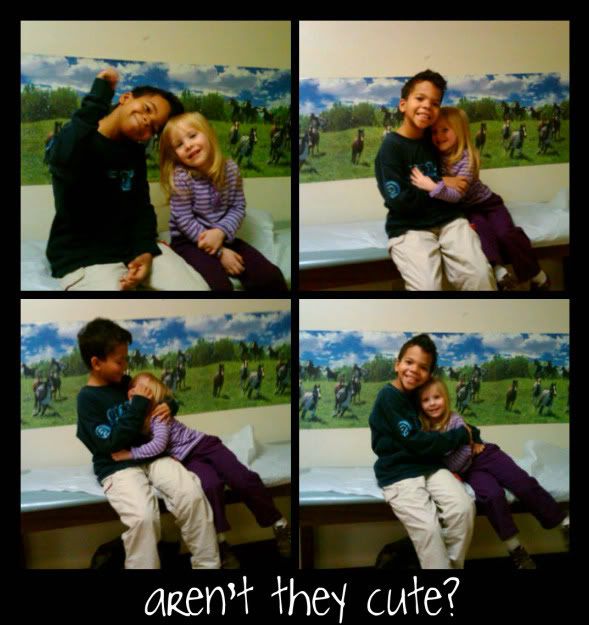 Or maybe they just looked good and healthy, because both have throat infections and Emma is on nebulizers. UGH! It's going to be a looooooong winter!
Incidentally, both Emma & Keith have gotten worse, not better, as the days have gone by 🙁
If you have a story to share or you're playing along for Twos-day, please make sure you sign in with MckLinky and don't forget to leave me a comment too 🙂