Holy cow! What a weekend!
I went away for the FIRST time in FIFTEEN years without kids, or Russ, or family members! (although technically my SIL Julie was there with me, but since she's a blogger too, I figured it canceled her out of the equation. LOL)
Although, I guess technically, I really was surrounded by family all weekend long because I was surrounded by….
SITStas!
at
Bloggy Bootcamp…..
ahhhh, without gushing and gushing for ever, I will just say, it was SO much fun and I'm so glad I went. I had been hesitant about going to any types of blogging conventions, mainly because I am not really certain I want to do much more with my blog than what I already do…. which is babble and post pictures, I guess.
However, the more I thought about it, the more I realized that because I am co-hosting the Tuesday Blog Party again this year and I really want to be doing it right, that I really need to know how to network better…. and so, I went.
And honestly, there is NO WHERE better to go, than to be surrounded by SITStas. No where.
It was such a fantastic time, where even though I was learning the whole time, I was just laughing, enjoying myself and meeting SO many FABULOUS bloggers. (Too many to name 🙁
and really, I would LOVE to link to them ALL because, quite frankly, I sat in a room surrounded by 80+ of the most wonderful people I have ever met!)
I will say though, Tiffany from SITS is FABULOUS! Ok, she's more fabulous than words. I have never in my life ever met someone who is so genuinely and outwardly loving life. That, my friends, is Tiffany, just full of spirit and friendship and she made everyone in the room feel so comfortable and accepted 🙂
I swear, I could go on, and on, and on….but honestly, you NEED to experience it for yourself. The atmosphere was just…..SITSterly and you NEED to go and see for yourself.
You won't regret it!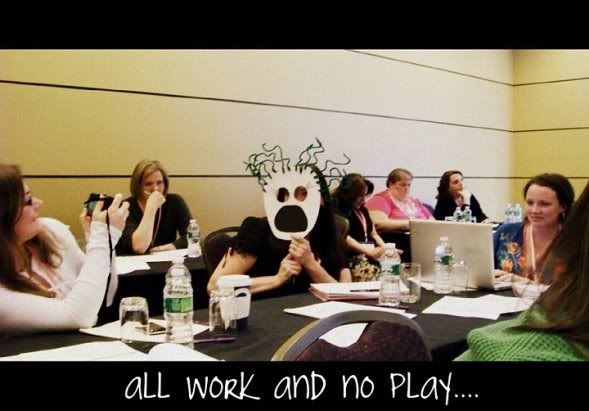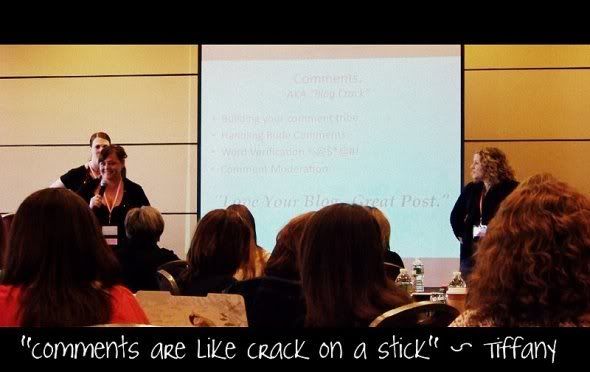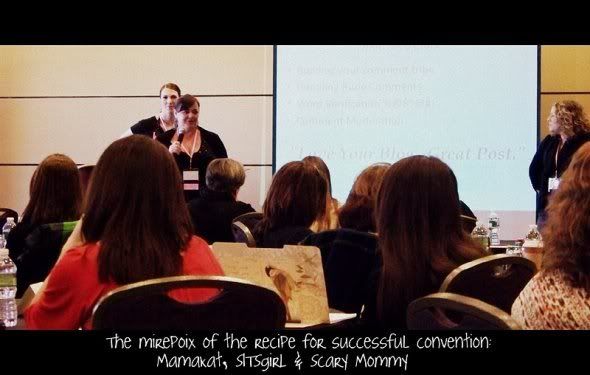 And it can't all be about working, right???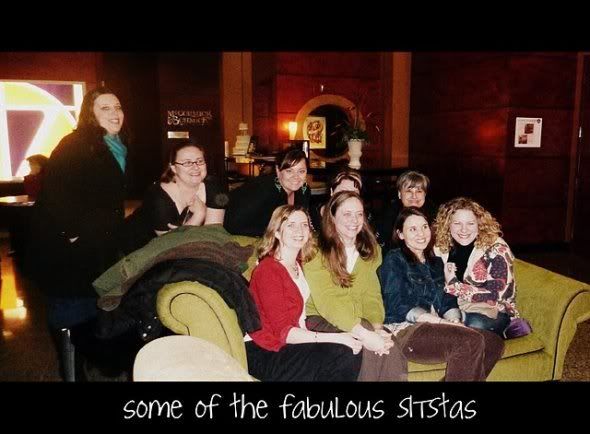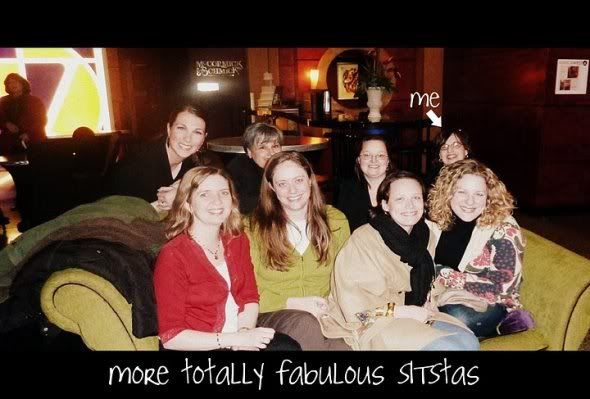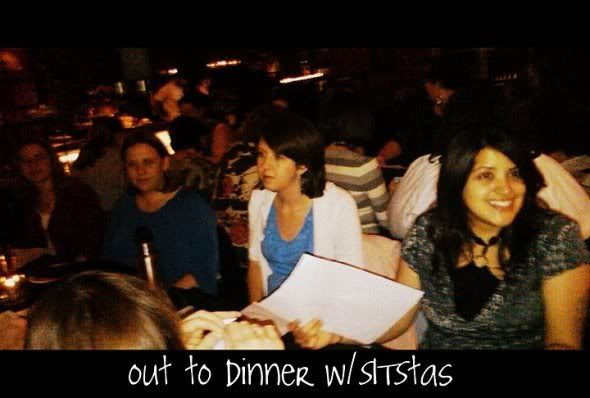 and of course, after hanging out in the "circle of trust", drinking one too many $4 Yuenglings YIKES! KILLED me to pay that much for a beer I can get for $.25 in my town!, and then staying up toooooo late talking with Julie….


Yes, I know! I look like a mack truck ran me over and Tiffany & Kat looked beautiful. (I'm going to blame it on the fact that I have 9 kids.)
And, just because I was in Baltimore…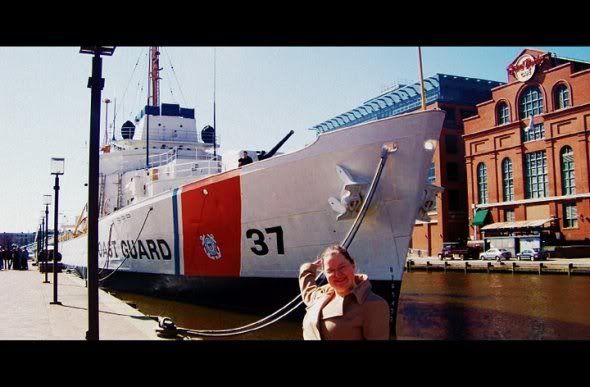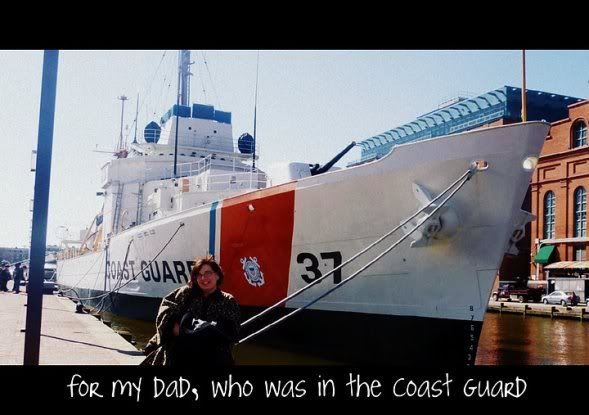 Getting away for a weekend, surrounded by old friends and new, totally Makes My Monday!

Playing along with Cheryl at Twinfatuation.
PS I did post a few Baltimore scenery pics under my 365  🙂