We had a fantastic weekend with the most beautiful spring weather.
Sunny and in the high 60's (unseasonably warm for March in Pennsylvania).
We made sure we indulged every moment and spent nearly every day outside, from breakfast until the sun went down. And, we even had a delicious BBQ on Saturday with my parents and younger siblings and truly indulged.
Of course, I took way too many photos, but the one that stood out from the rest was this one….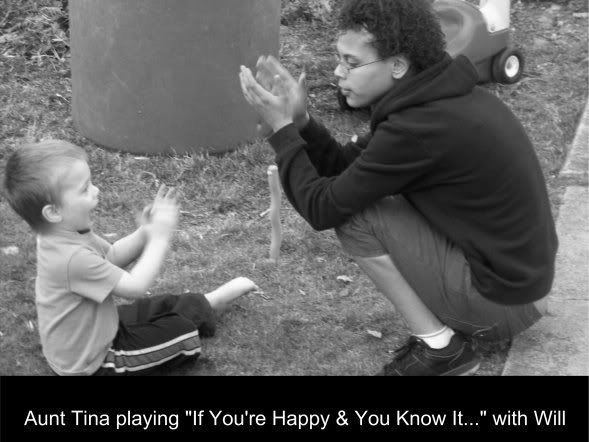 My sister Tina sometimes can be a bit…off. She is goofy and giggly and often drives me crazy with her "antics", but the one thing that she does that I can never tire of is connect with Will and make him smile every.single.time she sees him.
If you have a two-some you'd like to share about today, please link up 🙂
(and don't forget to leave me a comment too! Cos, you know, I love me some comments.)