On Sunday Russ and I took the kids to my brother-in-law, Chris, & sister-in-law, Julie's house for a BBQ and to just get a chance to visit. (we actually hadn't seen my BIL Chris since near Christmas!
The kids spent most of the day outside getting really dirty and eating yummy BBQ food and at the end of the day, the little ones needed baths.
Russ & Chris gave the little boys baths while Julie & I snapped pictures of them. My nephew, Timmy was cracking us up because Will was his normal splashing crazy self and Timmy just kept looking at him like he was insane 😉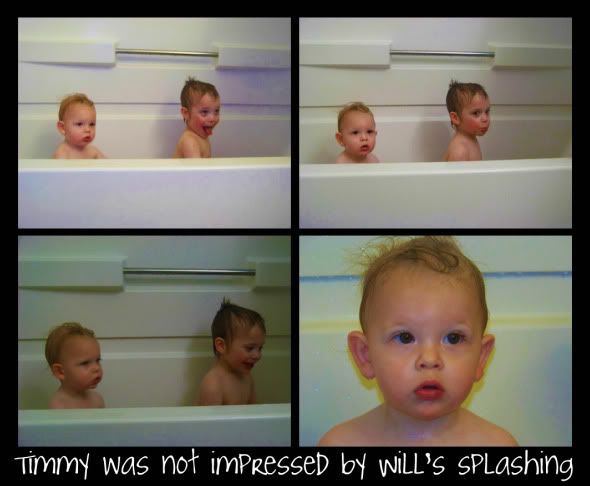 After the little boys were done, the little girls got to take their bath in Chris & Julie's jacuzzi. Julie loaded the tub with toys and bubbles and the girls had a ball.
So cute!


If you have a two-some you'd like to share about today, please link up 🙂
(and don't forget to leave me a comment too! Cos, you know, I love me some comments.)