Ok, so I kind-of feel like I owe it to you and to me to update. I dropped some stuff on here that was kind-of "heavy" (if you will) and then, well, left it hanging.
And I wasn't really sure I wanted to ever talk about it because, well, if I don't talk about it, it'll go away.
Right?
ok, so I know it won't go away. But a girl can dream.
So, what did we decide? What are we going to do? Where is my life going?
I only sort-of know, but we have a start and a start is better than being stagnant.
So, where we are:
My Big Kids…
are going back to school.
This has been a seriously difficult decision for me to make. I LOVE homeschooling my kids for SO many reasons and I am NOT a fan of public schools. We've been there, done that, and hated it.
But,
my kids need it.
Because they are lonely.
Just like I am.
And they need friends.
We live in such a tiny town in an area where although there are large home school communities, the members live SO far apart that my kids have no one but themselves. And, as much as they can keep each other company, I know how much they are craving friendships and it's not fair for me to keep them home.
So, in 3 weeks, they will be standing out at the bus stop outside of our home and heading off to school.
Anxious and excited.
(and I have EVERY intention of being that parent the schools hate, that has a little too much to say about what they are teaching. ~ Just sayin')
Emma…
will be home with me, up my butt I'm sure.
Hopefully she'll be learning to read, as I plan to home school her, using hooked on phonics.
It's going to be interesting, as Emma tends to be a very strong-willed child but at the same time is very clearly intelligent and so interested in learning EVERYTHING she can get her little hands on 🙂
Will…
will be attending the preschool handicapped program in a neighboring town for occupational, physical, speech & developmental therapies. While originally diagnosed with autism and cerebral palsy , after much research and therapy this summer, we're beginning to wonder if Will wasn't mis-diagnosed.
A while back, a dear friend that I met through my blog suggested that perhaps Will was not autistic but instead had something called MERLD, which is a receptive-expressive language disorder. At the time, I took her suggestion and just stored it on a shelf for no reason other than… I was overwhelmed with Will.
But, as time has gone on, I have taken the time to research MERLD and it has changed our world. I allowed Will's therapists to come into our home, work with him, and then talked to them about MERLD, so that their opinions were formed on their own and EVERY single person who works with Will is in agreement…. it fits.
So, the next step is to have Will formally diagnosed and for us to continue to work with Will as we have been doing and watching my son go from a little boy who hide in his shell to a little boy whose personality shines 🙂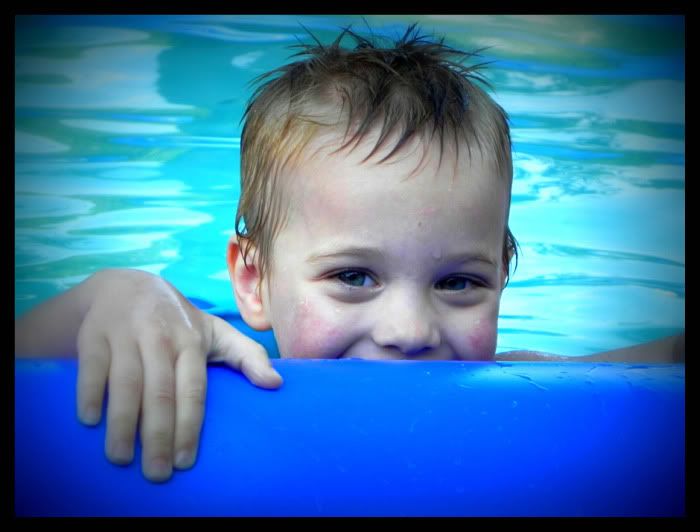 My marriage…
is ok.
I can't lie and say it's perfect. It's not.
I'm still lonely and Russ is still lonely, but we're working on it.
He's still in NJ most of the time and I'm still in PA with the kids.
Russ is trying to be in PA more often, but so much depends on his job and as much as I would like to say "family comes first", the reality is, the mortgage has to get paid and we need to eat.
So, for now, we are talking. And praying. And, quite frankly, working on reminding each other why we fell in love in the first place.
And, we're building our home back up on solid ground and that takes faith, love & commitment.
Our home…
is changing for the better.
Everyone is happier and excited about what our future holds.
And, that future will include a family business and another child…..
stay tuned 🙂
Having our home back on solid rock, instead of soft sand, Makes My Monday.

Therefore everyone who hears these words of mine and puts them into practice is like a wise man who built his house on the rock. The rain came down, the streams rose, and the winds blew and beat against that house; yet it did not fall, because it had its foundation on the rock. ~ Matthew 7:24-25
Playing along with Twinfatuation for Makes My Monday.