The past week and a half, I have had a lot of time to do reflecting,
about my marriage and myself as well.
I have been surprised by how many people have told me if they were in my position, they wouldn't be as "strong".
Honestly, I don't feel strong.
Most days, I am lucky to get out of bed, get the kids off to school and get myself dressed.
I honestly didn't think I was doing anything out of the ordinary by choosing to not give up yet, but I guess, maybe I am.
I can't say that I have been the type of person that is a follower, but at the same time, I am not quite certain I have ever been a leader either. Usually my decisions in life are based on a feeling, or an instinct or even sometimes just plain old "knowing".
The other day, I was on the phone with my mom and I was talking to her about my choices and I told her that the way I see it, in every major decision in life, we are at least given two choices and it's our decision to choose which path we want to travel.
I know that to be the case with my marriage.
I could choose to walk away, or I could choose to stay and fight.
There is no in between.
And this time, with complete clarity, one path has been paved before me by God.
I can see it….
in every single sign He has been giving me, in every doubt I have had since deciding to fight.
As each day passes, the path before me becomes more and more vivid and I know I have chosen the direction He wanted me to take.
It may not be the path easiest to travel.
Although it is paved, it has many turns and bumps and probably even a few dead ends.
But, it is the path that God has made signs for me, pointing me and saying, " You are going the right direction."
I am sure I could've chosen the other path and, although not paved by God, it would have less bumps and turns. But in the end, the final destination would not lead me home.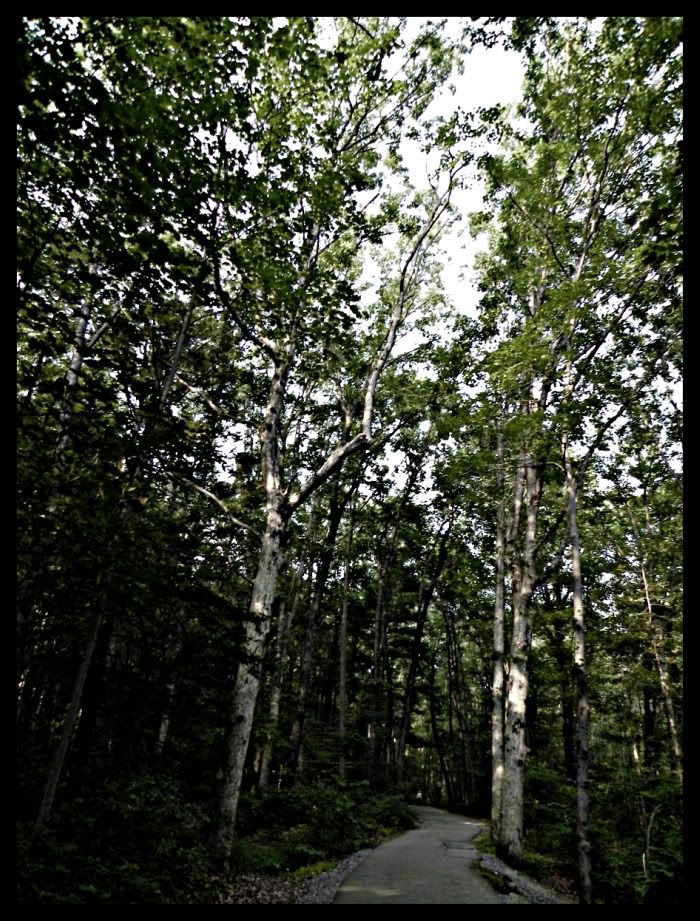 The Road Not Taken

Two roads diverged in a yellow wood,
And sorry I could not travel both
And be one traveler, long I stood
And looked down one as far as I could
To where it bent in the undergrowth;
Then took the other, as just as fair,
And having perhaps the better claim,
Because it was grassy and wanted wear;
Though as for that the passing there
Had worn them really about the same,
And both that morning equally lay
In leaves no step had trodden black.
Oh, I kept the first for another day!
Yet knowing how way leads on to way,
I doubted if I should ever come back.
I shall be telling this with a sigh
Somewhere ages and ages hence:
Two roads diverged in a wood, and I–
I took the one less traveled by,
And that has made all the difference
~ Robert Frost