This weekend, I posted the following tweet on Twitter:
Checking out… Emotionally, physically, literally. Well played Lucifer.
4:40 PM Oct 16th via ÜberTwitter
After it was posted to both my Facebook page and my Twitter page, I was inundated with phone calls and emails from friends and family because they were overly concerned about me because of my stupid choice of words.
And, that's all it was.
A stupid choice of words.
For the record, I will NEVER check out of this life, no matter how sad or disappointed I might become. Never.
Honestly, what I meant by my post was that I needed to leave my home,
needed to get away.
From Russ.
From the kids.
From the hurt.
I took off. I told Russ I was going, packed my bags and left.
I honestly wasn't sure when I was coming home, but I knew I needed to just take some time to myself.
Time to think.
I went to my parent's second home and spent one night there.
It was an evening that I spent praying and just listening to God and eventually finding the advice I needed from my best friend Angela, as well as having her just take the time to listen to me as I cried and vented about everything I haven't been able to say to anyone else. (thanks Ang!)
I came home the next morning feeling refreshed and knowing EXACTLY what I needed to do to move on with my healing. While everything I have read has suggested that Russ & I talk about what went wrong, all it has done is make both of us miserable.
Now, what I am choosing to do is focus on what I want for my future and what Russ wants for our future and we are starting over.
New.
We are treating our relationship like it's brand new and starting over.
And this time, we will not make the same mistakes we made in the past because we will talk openly and often.
It's no turning back.
No more focusing on the mistakes.
Obviously, we know they exist and we aren't pretending they didn't happen, but we will no longer linger on them.
When I first learned of Russ' cheating, one of my first thoughts had actually been that he had ruined my favorite season for me.
I have always been a lover of autumn.
I just love the coziness on the season,
Love the holidays,
Love the temperature,
Love the colors and the scents.
And the thought of him taking that from me and turning it into something spoiled, broke my heart.
However, now, as we enter into this new season, rather than me looking at it as marred, I am looking at it anew.
It still brings me joy. It still brings me happiness.
Autumn is here and nothing about it is ruined.
Instead, for the first time in many days, I can truly say, I am happy to welcome the new season.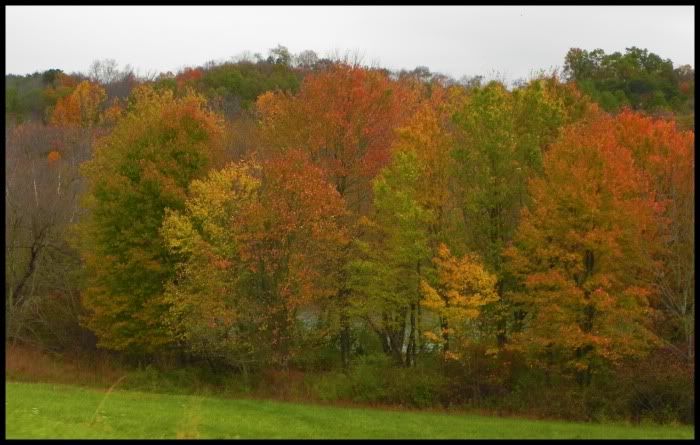 There is a time for everything,
and a season for every activity under heaven:
a time to be born and a time to die,
a time to plant and a time to uproot,
a time to kill and a time to heal,
a time to tear down and a time to build,
a time to weep and a time to laugh,
a time to mourn and a time to dance,
a time to scatter stones and a time to gather them,
a time to embrace and a time to refrain,
a time to search and a time to give up,
a time to keep and a time to throw away,
a time to tear and a time to mend,
a time to be silent and a time to speak,
a time to love and a time to hate,
a time for war and a time for peace.
~ Ecclesiastes 3:1-8