A Year in Review
2010
January: The year started off with me doing a special post about everyone in the family.
I started a 365 blog, where I have posted one photo a day for the entire year.
The kids were sick again.
We sadly saw the passing of a full year since Tuesday went to heaven.
And we spent some quality time with my Nana.

February:February brought about my observations as a mom, the celebration of Valentine's Day, Mardi Gras, and our 14th anniversary.
February we also enjoyed lots and lots of snow, had a bit of a rough patch with our van, said "goodbye" to my beloved Aunt Dot, and we spent some time in NJ just unwinding.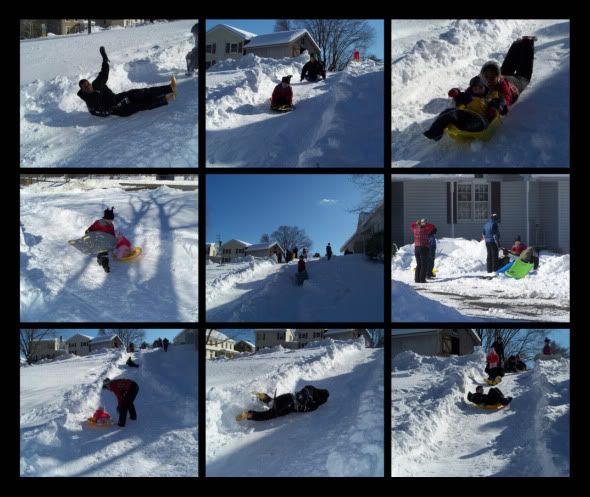 March: March started off we me attending Bloggy Bootcamp in Baltimore with my SIL Julie and the fabulous women of SITS.
Four of my boys decided to shave their heads for Team Tuesday for St. Baldrick's Day.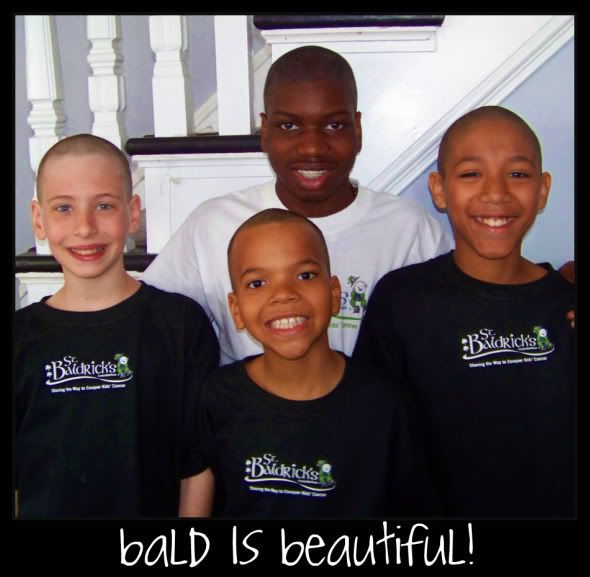 The sun finally started to come out a little and we celebrated St Patrick's Day.
Keith decided to allow Stephanie to dress him up as a girl, Henry celebrated his 11th birthday, we played at the park with our cousins,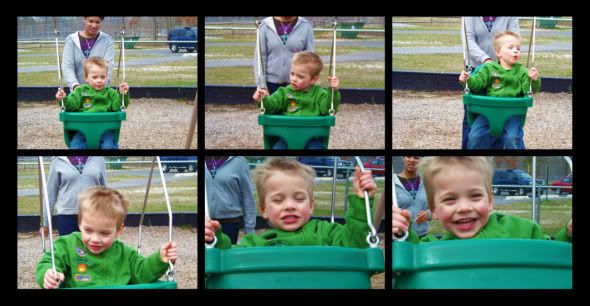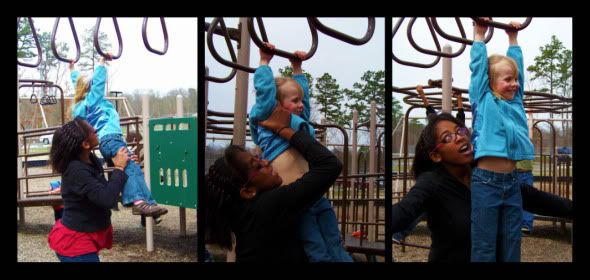 I canned TONS of food with my dear friend Denise, was the featured blogger on Blogtrotters, and started preparing for the 2nd annual Tuesday Blog Party.
April: We started out April with beautiful weather, taking our spring family photos at a local state park and celebrating Easter.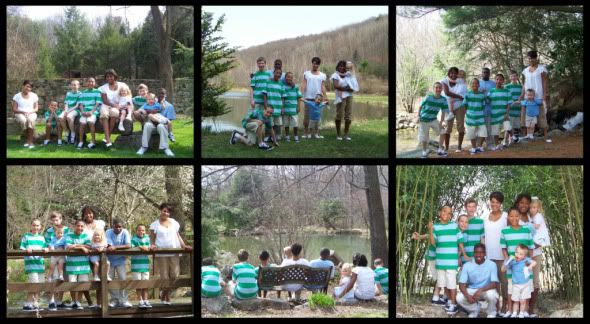 Teddy celebrated his birthday. Twice.
We spent a lot of time down in NJ just hanging around, playing outside, enjoying our friends and just being adorable.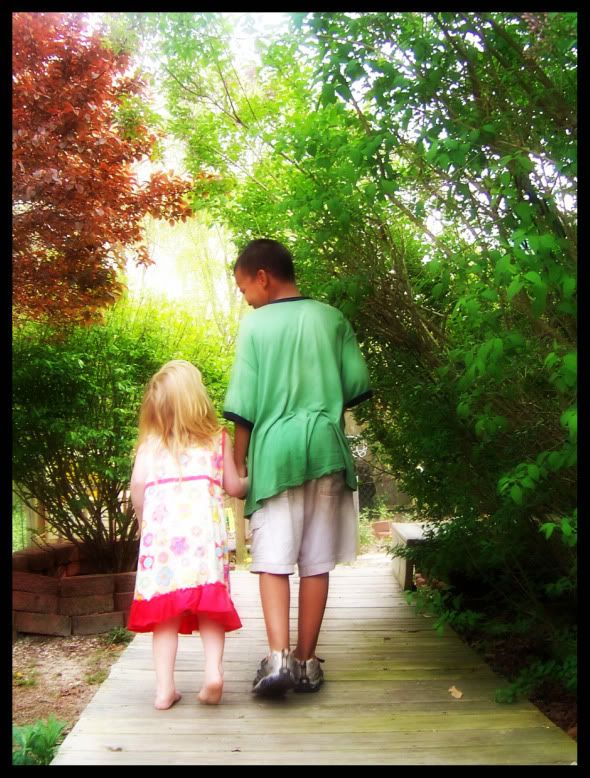 I got sick again, Alex celebrated his 13th birthday, I wrote a post about what it's like to have a mega family and wrote one of my saddest and favorite posts about Tuesday.
May:May began with the 2nd Annual Tuesday Blog Party, where we raised $1240 for Whatchagonnado.org.
I celebrated an imperfect Mother's Day with the kids.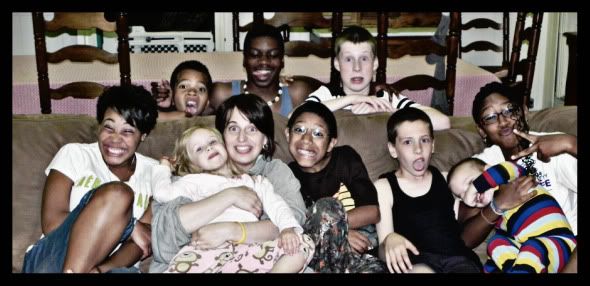 We left for our cross country vacation on May 14th and my blog was "watched over" by fabulous guest posters.
We spent the next 22 days traveling from Chicago to Denver to Salt Lake City to the Grand Canyon and back again.
We even celebrated Stephanie's 16th birthday on the road in New Mexico.
It was the trip of a life-time, complete with a tornado spotting…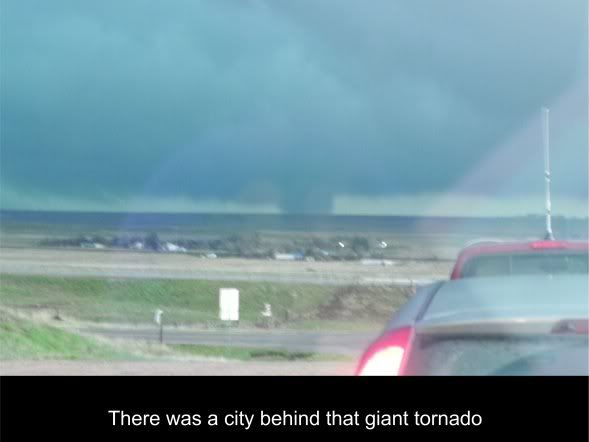 June: We arrived back in Pennsylvania on June 2nd and we took a bit of time to get ourselves settled back into "normal life" again.
We enjoyed reflecting on our vacation, we celebrated Father's Day, and I wrote a post about feeling like something just wasn't "right" in my life. (this was my first real "feeling" that things were going VERY wrong in my marriage and the first time I ever decided to sort-of bring it up on my blog.) And I took a vacation to NYC to visit with some of my dearest twin mama friends.
July: I wrote my first truly open and honest post about my marriage and my feelings of being "lost".
I took the girls on a shopping day, the kids had fun playing in the rain, I dared to write about race & politics, I showed you inside my pantry, and Keith turned 9 and then we discovered he is allergic to bees.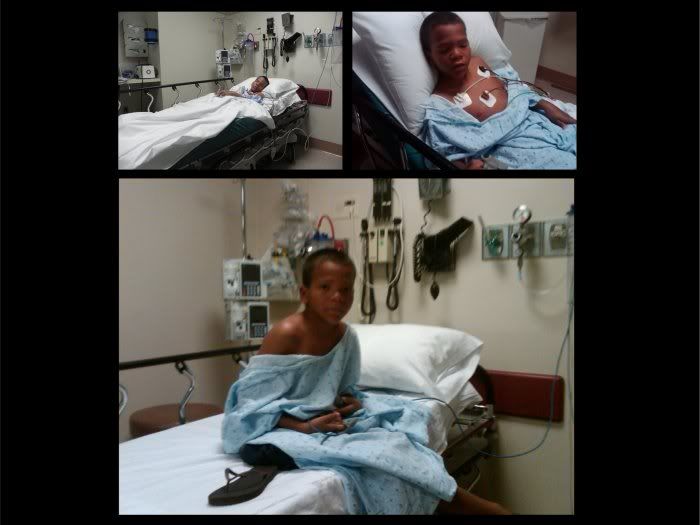 August: I started out the month with a post about where our lives were headed after Russ and I had talked long and hard about our marriage, our kids, our life in general. (I also had NO IDEA just how prophetic my last sentence really was…)
I wrote about how Will brings absolute joy into my life.
We spent a perfect summer day at the state park with my extended family and celebrated David's 17th birthday there.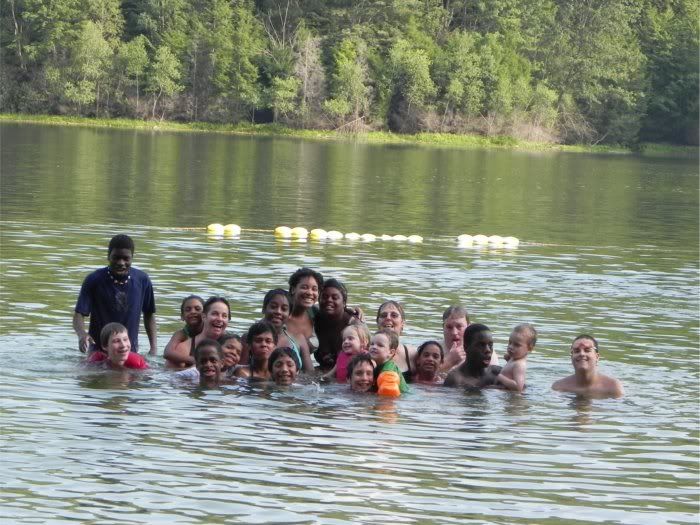 We found out that Russ was going to be laid off, I came to terms with Will's diagnosis, we took all of the kids school clothes shopping together, and I freaked out about sending the kids back to public school.
On August 27th we drove the kids down to Washington DC for the Restoring Honor Rally and I found out that Russ was cheating on me.
On August 28th, I wrote a post saying I was going to make my blog private (because I knew I needed to be able to talk about what I was feeling)
On August 30th, I changed my mind and decided I wouldn't let what happened force me into hiding and I wrote a letter to "the other woman".
September: I started out the month feeling incredibly lost. Russ and I decided to work on our marriage and Fireproof ourselves.
I shared how we arrived at the place where we were in our marriage and spent the month of September feeling very up and down and up and down again, and in the midst of it all, I attended Bloggy Bootcamp in Philadelphia (to escape).
The older kids had their first day of school.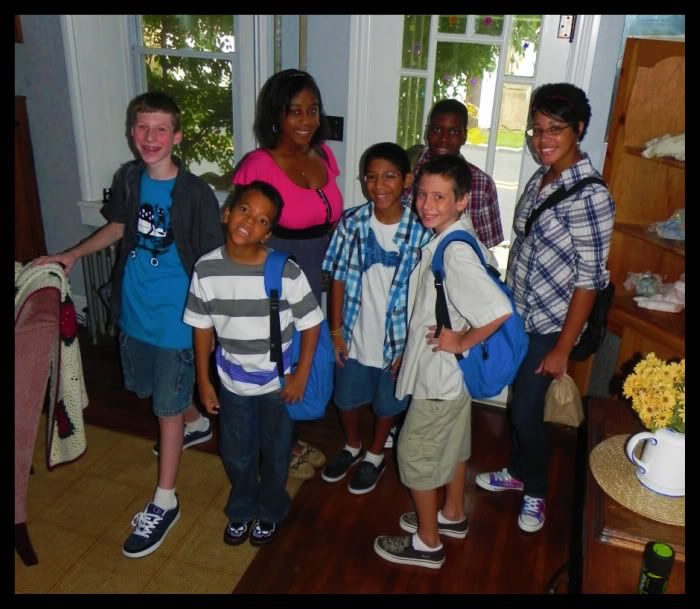 And so did Will.


And, for the first time EVER, Will said," I love you."

October: Emma & Will turned 4.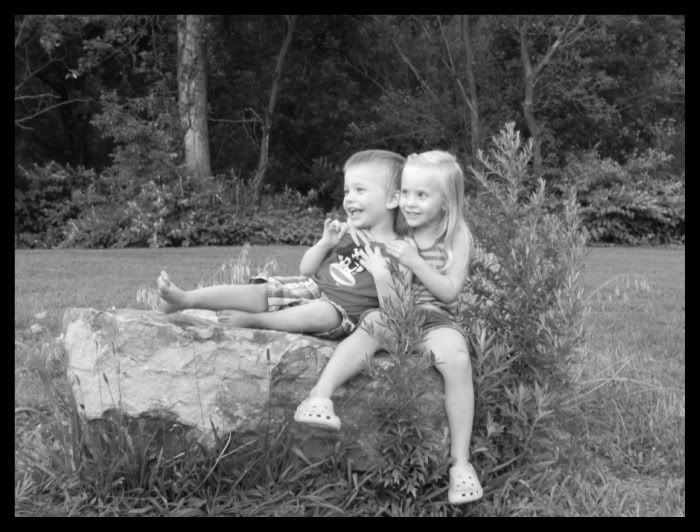 The very next day, the baby was born 🙁
I checked out and took time to myself to think without any distractions and came to clarity.
Russ and I had our first real date in, well, a long, long time.
We celebrated Halloween and had our first taste of "normal".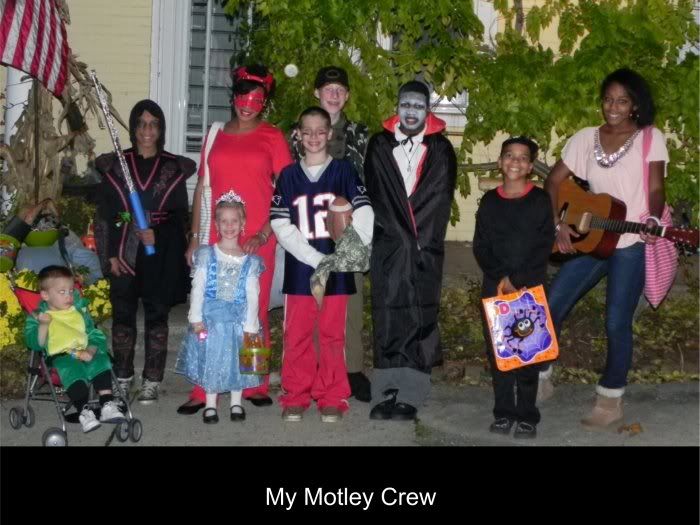 November: I wrote a very honest post about my feelings about autism.
We started to teach Stephanie to drive, I got a make-over just for me,


Will was put on medication, I found my thankfulness, celebrated Thanksgiving, and took our holiday family photos.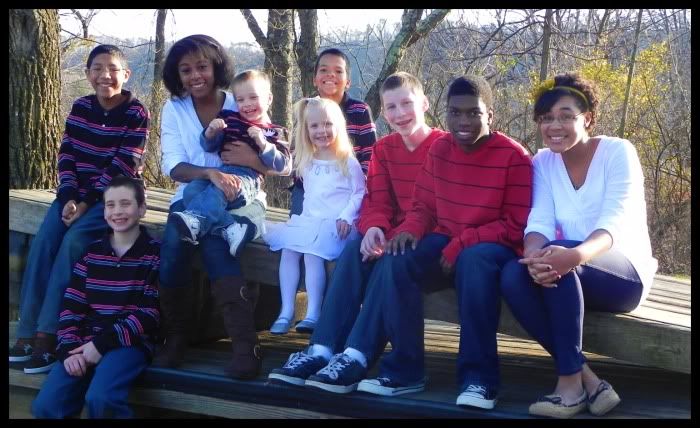 And we celebrated Gabi's 16th birthday.
December: I started out December feeling VERY down and feeling very critized for opening up on here about my marriage.
I felt the need to be clear about Russ' job and my marriage and decided to start an online support group for women dealing with infidelity.
David, Stephanie & Gabi attened their Winter Prom.
I was the featured blogger on SITS! (what an ego boost!)
I finally started to find the Christmas spirit,


we decorated, celebrated Christmas with the inlaws and then had our own Christmas celebration here at home.
Sadly, we also said goodbye to our beloved dog, Dennis.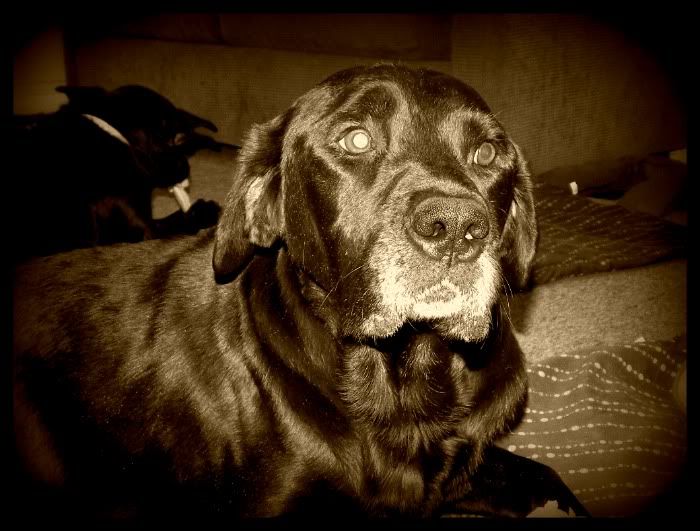 And, the year will end with a quiet birthday celebration for me and a New Years Celebration with almost all of my siblings and their families.
Looking back on 2010… amazingly, I can now implement the EXACT same words I used last year to describe 2009:
2010 has been a year full of many ups and downs, but my faith has sustained me more this year than any other and I can only expect that the Lord will continue to bless us in the year to come.
Those words are VERY true and my faith truly is what has sustained me more than ever this year and, as many times as I have felt very, very down in the past 4 months, I have also always been able to see the blessings in my life each day.
May 2011 Bless Your Homes as Well 🙂

ps And, as I continue on My Love Dare journey with Russ, I hope to be able to take you along with me as we finish the dare and renew our vows.