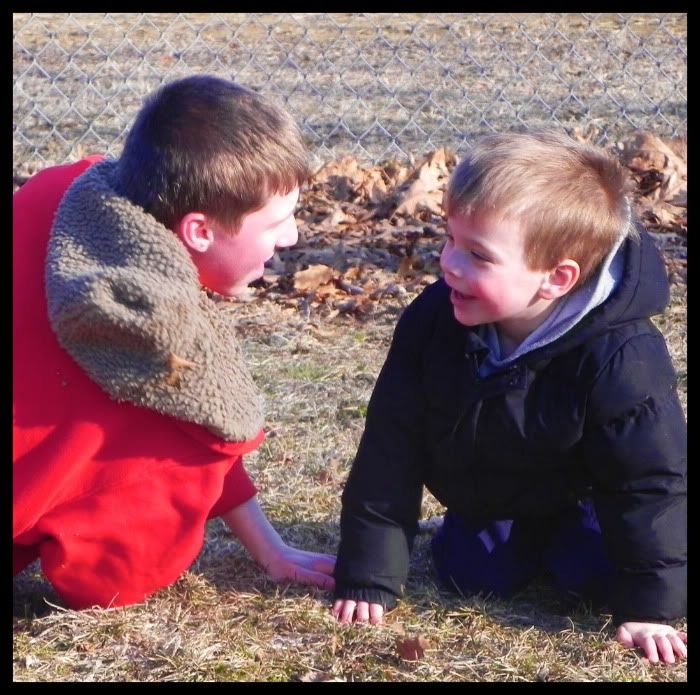 I sought my soul, but my soul I could not see. I sought my God, but my God eluded me. I sought my brother and I found all three. ~Author Unknown
Sometimes, all it takes for me to find my thanks, to find my footing and feel renewed, is to spend a few minutes with my children.
Not the typical mommy moments, but the moments were they are truly happy, where they are filled with love, and where I can't help but feel my own love for them overflowing.
Watching my teenage son Alex play with his little brother Will and not be afraid to show tenderness and compassion and to see that they both genuinely enjoy themselves was one of these such moments…
a moment that filled me with thanks and happiness.
Whoever loves his brother lives in the light, and there is nothing in him to make him stumble. ~ 1 John 2:10
Playing along with Thankful Thursday at Grace Alone.