Five of them and their dad to be exact.
For St Baldricks!
Last year, 4 of my boys shaved their heads along with Team Tuesday and helped to raise lots of money for pediatric cancer research and this year I'm proud to say that all of the boys in our family, except Will (who cries hysterically when his head is shaved) are doing it again.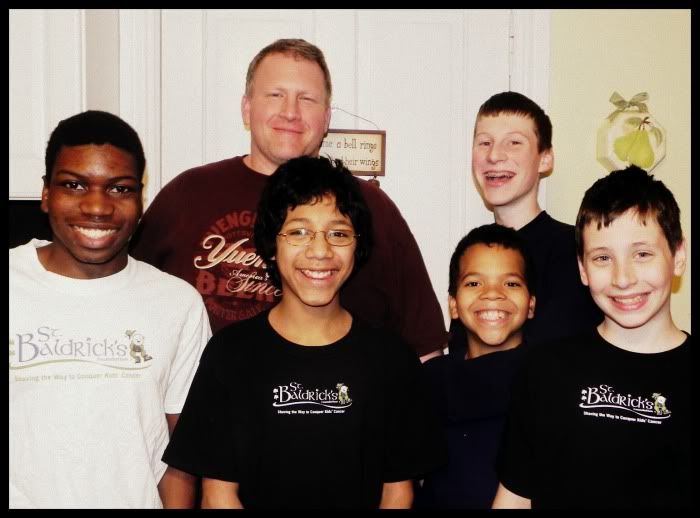 This Friday all of Team Tuesday will be going bald.
Most of the team will be going bald together in Colorado, but my boys will be going bald here in Pennsylvania.
For Tuesday.
Because she changed our lives.
Forever.
Please donate and help change the life of a child fighting cancer, or maybe, just maybe, you can help stop cancer before it takes one more child from us.
Because one child is one too many.
Please donate to the Bouf Boys
or Team Tuesday.
Thank you!

And, how can this not totally Make My Monday?!?