One year ago, 4 of my boys went bald for St Baldricks Day…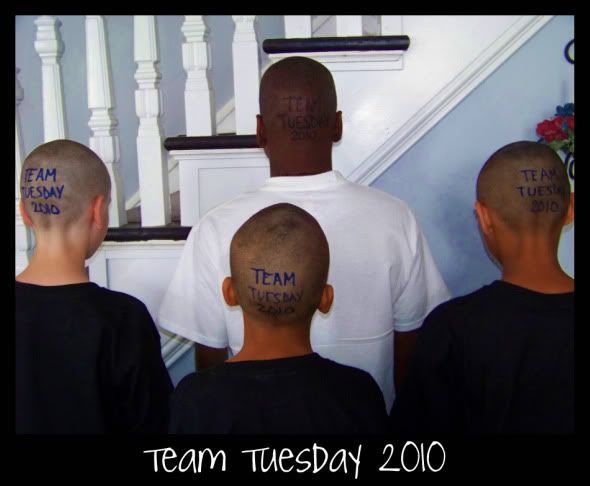 And, yesterday, 5 of my boys and Russ went bald again.


For Tuesday.
For Team Tuesday.
For St. Baldricks.


I didn't have to coerce.
I didn't have to beg.
I honestly didn't even have to ask.
All I had to do was tell them it was March and time for St Baldricks again and one by one, they decided to go bald.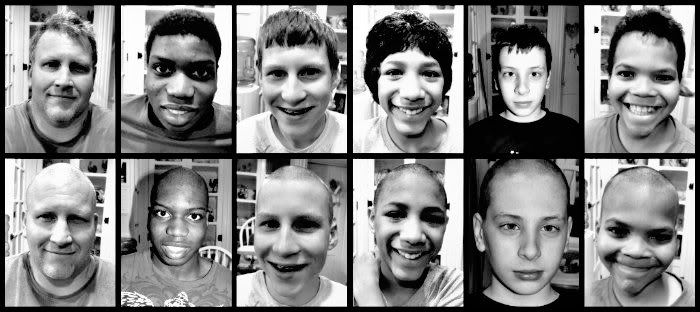 I love these bald guys.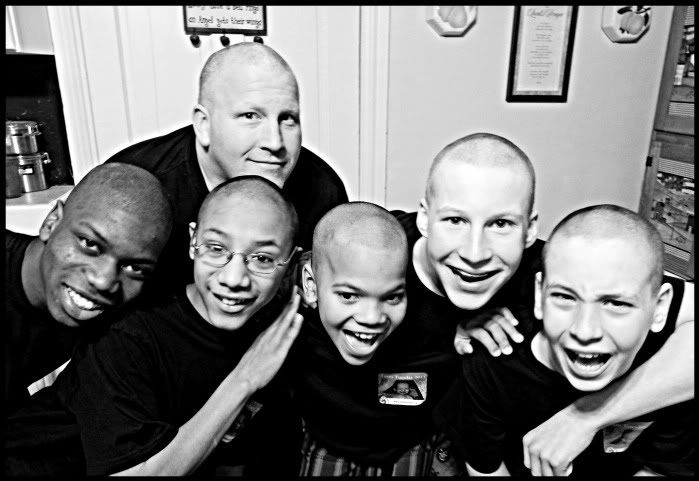 Their heads might be bare, but their hearts are full.
Please consider making a donation to Bouf Boys 6.
Help us reach our goal & help raise money for pediatric cancer research.

No one has ever become poor by giving.~ Anne Frank
Give, and it shall be given unto you; good measure, pressed down, and shaken together, and running over, shall men give into your bosom. For with the same measure that ye mete withal it shall be measured to you again. ~ Luke 6:38
Playing along with 7 Clown Circus and Parenting by Dummies for Wordful Wednesday, Twinfatuation for Whensday and Grace Alone for Thankful Thursday.