I have always been more than happy to help other people. For the most part, it doesn't matter what you need, if you need help, I'm there.
And, if you need fundraising to be done, count me in, 100x over.
I have NO problem approaching people and telling them I am fundraising for a special cause, like pediatric cancer, and asking them for donations.
I'm not embarrassed.
I don't feel guilty.
I know I am doing what is right.
But, when it comes to asking for help for myself, that's quite another story.
My stomach gets in knots and I literally get sick just thinking about it.
I don't ever feel like I find the right words to express myself and every time, every single time, I fail miserably.
The other day, one of my friends shared an article with me about autistic children using iPads for communication. She said when she read the article she immediately thought of Will and as I read it, all I could imagine was how much it would change our world if Will could communicate with us more than he does right now.
It's taken me a very long time to really admit it to myself how severely autistic Will is, but seeing him in his classroom with lots of other moderately autistic kids, it's obvious. Will is the only child that requires 2 aides at all times and he's the only child using PECS to communicate.
It's also taken me a really long time to not be sad about Will being autistic. That isn't to say I don't have my moments of getting really stressed out over his behaviors or his inability to adapt, but I am so far from dwelling on what he isn't and instead just dwell on what he is…. a huge blessing.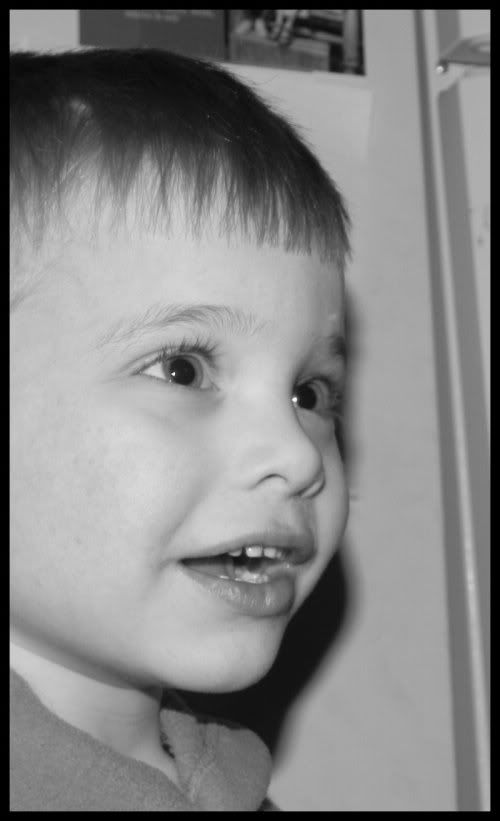 And that brings me to the purpose of this post… my reason I need your help.
I want Will to have an iPad. I want to be able to open our world up more for him and I want to be able to get more peeks into his world, because honestly, his world seems to be the happiest place to be 😉
Sadly, with 9 kids, I can't really afford an iPad for my 4 year old, not when I have 5 teenagers who could really use their own laptops for school….
So, I was struggling with…. how to ask for help and turned to my Daily Guidepost Devotional for inspiration and found a story about when Jesus was going to ride into Jerusalem. He told two of His disciples to untie a donkey & bring it to Him, telling them that if they were challenged, because it might look like theft, to say, "The Lord has need of it."
The point of the guidepost was to say that when we fundraise for others, it's often easy for us to say, "The Lord has need of it", or that we know we're doing God's work, but that we tend to forget those same truths when it comes to ourselves.
I felt God leading me, especially when that same day my dear friend Barb sent me a link to The Puzzling Piece.
God could not have been pointing me more directly unless He had placed Will's iPad directly in my hands 😉
The Puzzling Piece is dedicated to raising Autism Awareness and they have come up with a challenge and I have decided to take on that challenge. For Will.
The challenge is for me to sell 60 of their Puzzling Pieces necklaces or keychains (or both) for just $2o each and in exchange, they will send Will an iPad!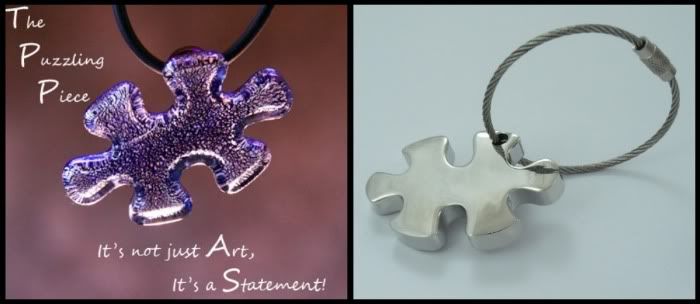 Sounds simple enough? Right?
Well, this is where I need you.
To help me.
Help Will.
Please consider buying a Puzzling Piece necklace or keychain. It's just $20 and that $20 might change my son's life and you'd be able to say "I was part of that. I helped to open Will's eyes to the world."
And you'll know that by helping Will, that you've changed my world too.
And I would be eternally grateful.
All you have to do is click on the blue donate button, put in the dollar amount and then let me know which you want. (be sure to leave an email address). I'll take care of the rest.
And, if for some reason, you don't want either but you still want to help Will, we would accept whatever you'd like to bless him with and we'd be thankful.
We are thankful. Every day.

And we know that for those who love God all things work together for good, for those who are called according to his purpose. ~ Romans 8:28
Playing along with 7 Clown Circus and Parenting by Dummies for Wordful Wednesday, and Grace Alone for Thankful Thursday.
PS If you have a post about Autism Awareness, PLEASE link up. (not required to link back to me, although it would be nice for you share the list with your readers as well 🙂