This past Sunday, we attended my sister Beth's wedding (post to come) and while I was completely stressed out that Will, and the other kids, weren't going to behave, all of them actually did.
Will actually pleasantly surprised us by being on his best behavior, even without his nap, and the worst thing he did was giggle LOUDLY during the wedding ceremony and run from us after it was over…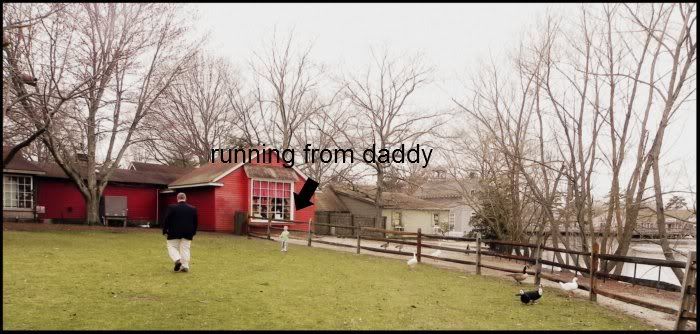 And while on occasion it can be funny when he runs from us, especially when he is giggling the ENTIRE time…


There are moments when it completely stresses us out, where no matter how cute he looks, I just want him to stop.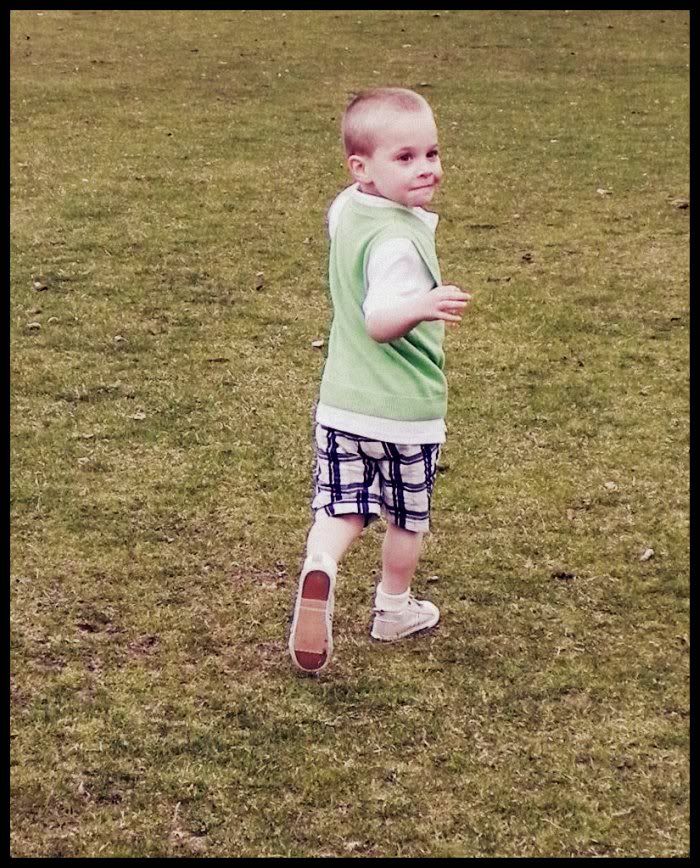 No matter how many times I call his name, he just looks at me, smiles and keeps on going and I am left wondering if he really knows what he's doing or if he just likes running.

Because, last week, while Russ was making breakfast and I was folding clothes and the kids were all playing…
Will.got.out.of.the.house.
He got out of the gates that keep him safely in his playroom.
He opened one of our LOCKED doors.
And went out of the house.
And none of us knew.
Until a couple, a random couple that we have never seen before, brought him home.
I can not even explain the fears that went through my mind.
The street.
The river.
The woods.
Strangers.
So many things could've happened and thank God it didn't.
I cried as I hugged Will and thanked them over and over for seeing Will and bringing him home.
I don't want to even imagine what would've happened if they hadn't.
I just need to make sure it never, ever, ever, ever happens again.
So, he now has bells on his shoes, and we have extra locks & alarms on our doors, and we don't leave him alone anymore. Not for a second.
Because we're terrified. And you just never know.
And because he really, really likes to run.


and I just can't bear the thought of what could happen if he ran again and I wasn't there to catch him…