A truly rich man is one whose children run into his arms when his hands are empty. ~Author Unknown
We may never be monetarily rich, but we'll always be rich of heart.

Sometimes the poorest man leaves his children the richest inheritance. ~Ruth E. Renkel
Our children don't care how much money you place in their pockets as long as there is love in your heart and patience on your lips.

A father carries pictures where his money used to be. ~Author Unknown
The best way you have shown our children your heart is just by simply spending time with them and building memories that they will carry with them a lifetime.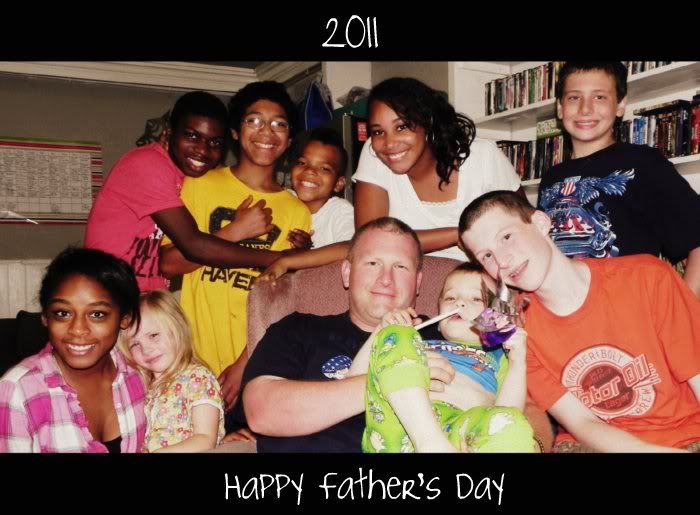 Blessed indeed is the man who hears many gentle voices call him father! ~Lydia M. Child
For all of these reasons and more, our kids lovingly call you "daddy". They look up to the example you set when you are right, but more importantly how you handle yourself when you're wrong.
You have shown them courage, commitment, and what it truly means to find God's graces and fully trust in Him for guidance. That is a gift they will carry forever.
Happy Father's Day Russ!
Participating with Makes My Monday at Twinfatuation and