One of our favorite, favorite foods to eat at a party has always been Taco Salad.
So when we decided to switch to a natural diet, I was really depressed, thinking we wouldn't be able to eat it very often, as it contains lots and lots of "no-nos"…
Well, it got me thinking the other day when I was craving a little Taco Salad… surely I can find a way to make it healthy, can't I???
And, so I went to the market, shopped around and was thrilled to find that I can, in fact, make it healthy!
Best Ever Taco Salad! (trust me)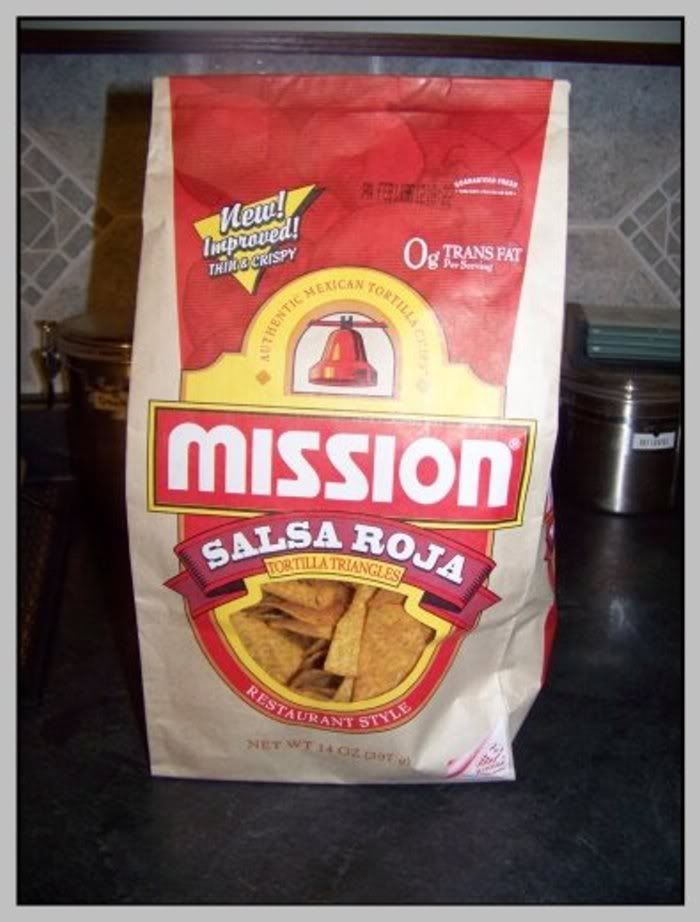 Normally, the recipe would call for a bag of Doritos, but that is a HUGE non-natural food and definitely not on our diet, so I found these super yummy and
natural
chips by
Mission
. These chips have a bit of a kick, as they have salsa in the flour, but boy are they yummy 🙂
Now, this might sound crazy, but you will need to take that lovely bag of chips, open it up, sample one or two chips and then crush the rest of them into bite-sized pieces.
Next, take a pound of ground beef or turkey and cook it through.
Drain the fat.
Add taco seasonings according to package for 1 pound of meat.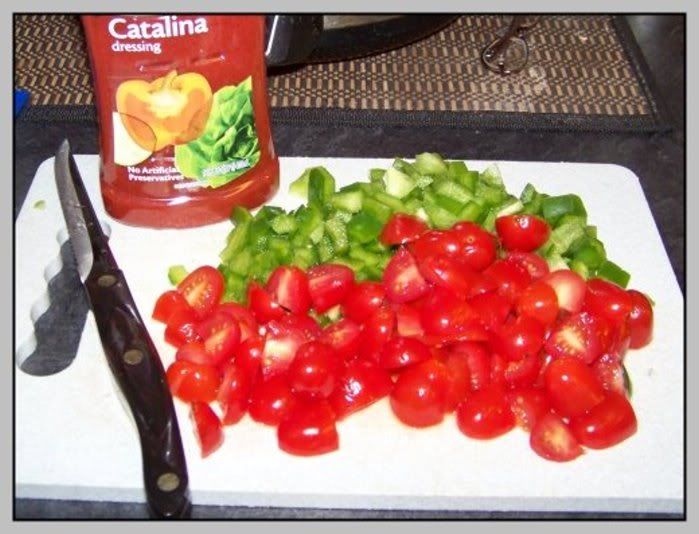 While meat is cooking, chop 1 medium green pepper, 1 pint of cherry or grape tomatoes, and one head of lettuce. (whatever type you prefer)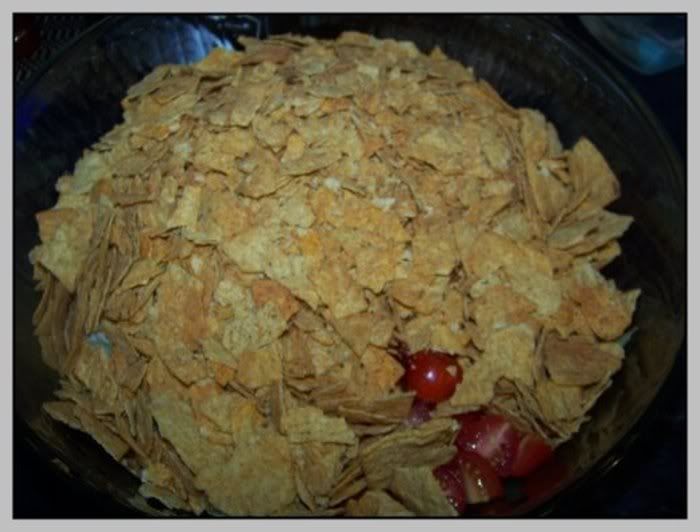 Pour bag of chips on top of salad and toss together.
Add 6oz of shredded cheddar cheese and mix well.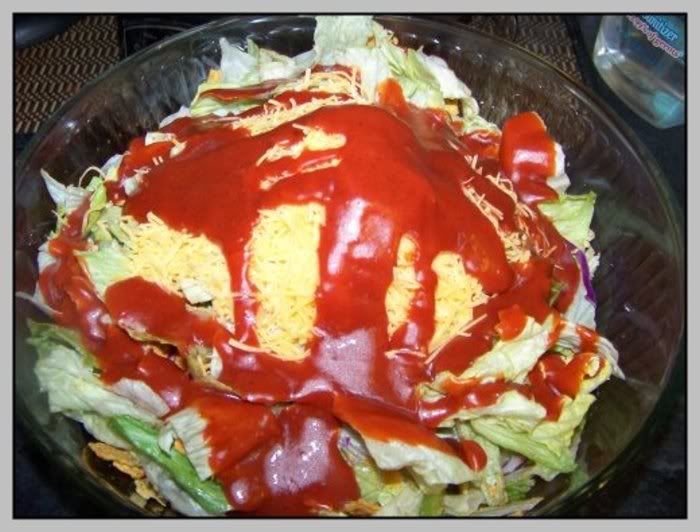 Top with 8oz of Catalina dressing. This was almost the deal breaker for me as 99% of salad dressings contain high fructose corn syrup and we do not eat HFC. However, of all the dressings that Kraft makes, Catalina regular dressing contains none 🙂
So, I figured we could deal with a little food dye for one day….
If you want to avoid that as well, you can try any type of tangy french dressing, or make your own….