Well, I don't know about you, but sometimes I just flat-out need chocolate and well, if it's accompanied by peanut butter, it's darn near perfect.
Add some warm, flaky pastries and…
voilà !
Perfection.
Recently, I have become addicted to the website Pinterest.
(if you haven't discovered it yet, you need to!)


Anyway, I have found SO many awesome things on that site, but my favorite, by far, are the recipes…
the glorious recipes.
And a delicious and easy recipe idea I found the other day was to simply take refrigerated crescent rolls, fill them with mini peanut butter cups, roll, cook according to the recipe on the container and dust with powdered sugar….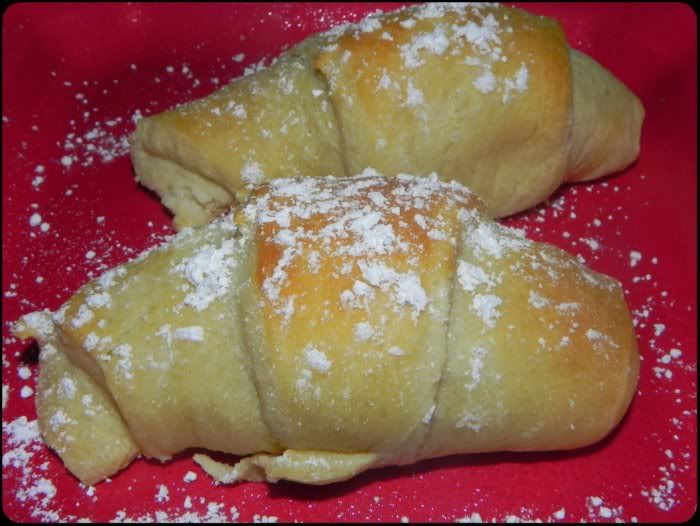 and let me tell you…
DELICIOUS!


OMGosh! The fabulously warm chocolate and peanut butter just melts in your mouth.
Sheer perfection.
Trust me.