While the oldest kids were off in school, Russ & I decided to take a drive with Emma and Will and look for something to do, as the weather had FINALLY gotten nicer.
We drove towards Reading and happened upon a Pick Your Own Farm, Ontelaunee Orchards.
It was a little off the beaten path to get back to the actual farm, but the views were beautiful.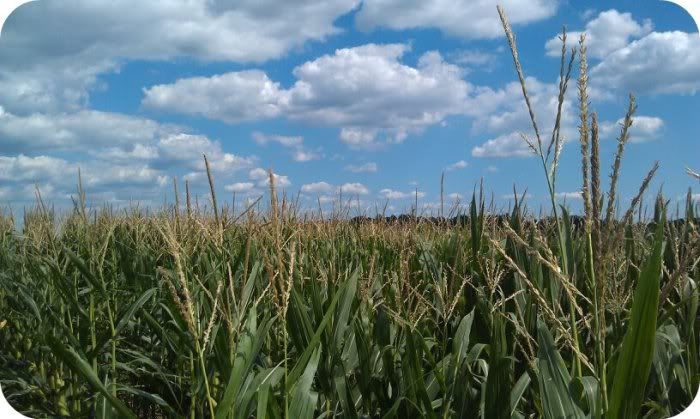 (have I told you how much I love corn fields???)

Once we arrived, we realized the logistics of raspberry, peach & apple picking with Will wasn't quite what we were prepared for…
and he quickly took off running through the raspberries with Emma chasing.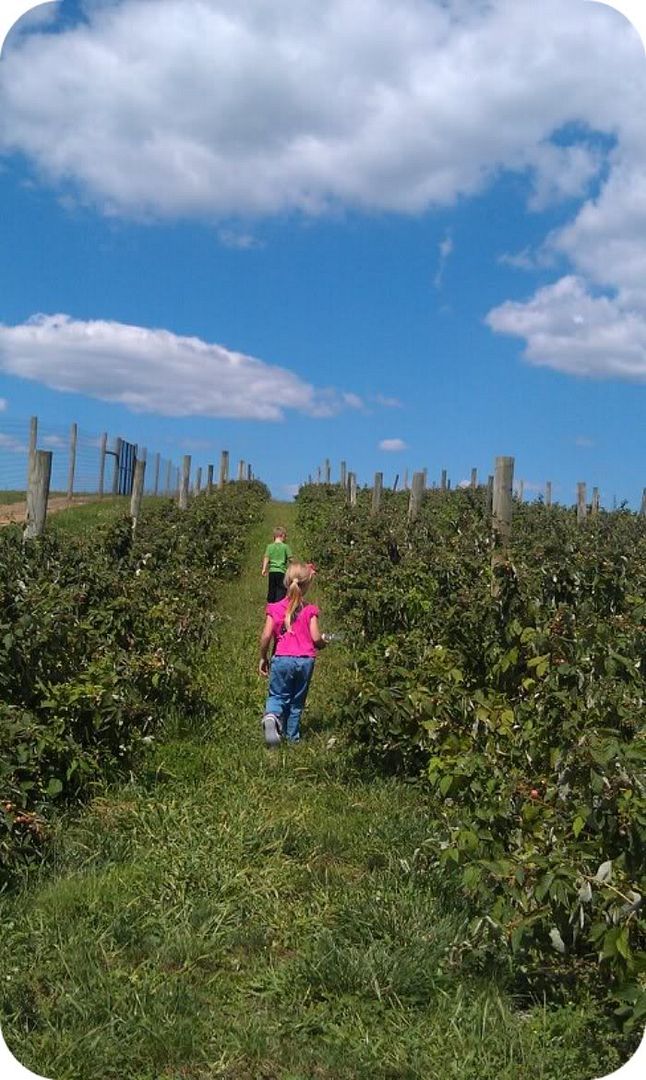 Thankfully, she managed to grab a hold of him and bring him back


and the next 45 minutes or so, Russ and I took turns chasing Will and helping Emma (aka Professional Fruit Picker 🙂  )

It turned out to be a great afternoon, although exhausting, and Will actually did tire eventually and sat down to enjoy an apple or too.
(shhhhh… don't tell)

And, Emma, well, she picked SO many apples and peaches…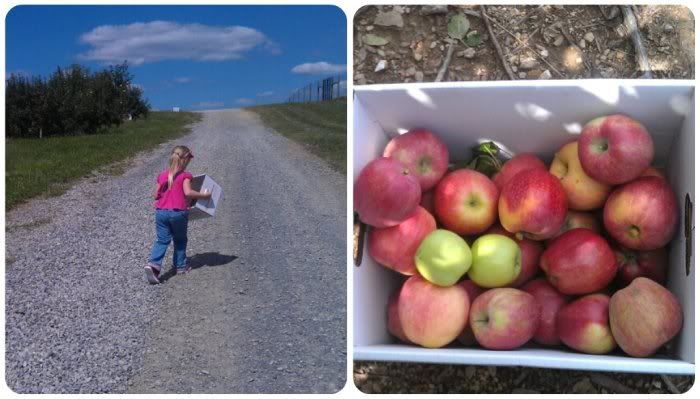 that we came home and made a batch of peach preserves (recipe to be posted soon) and apple cider.
YUM!